As the Bus & Coach industry returns to some normality, some new deliveries are being made as passenger transport companies see some light at the end of the tunnel. 
·      ADL supply new Enviros to Delaine Buses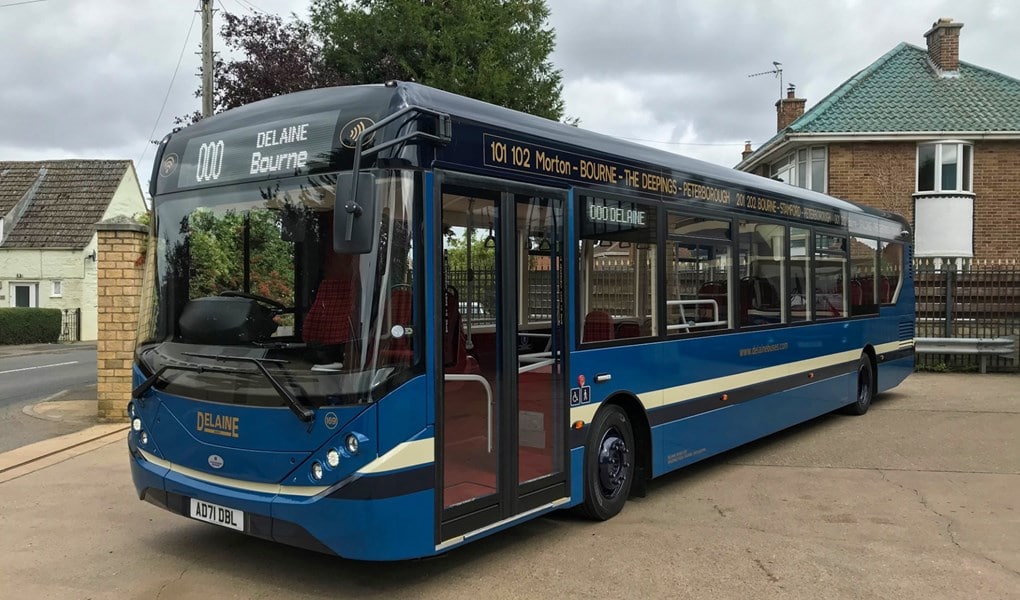 Martin Dunleavy, ADL Sales Account Manager for the East of England, said: "We are extremely honoured to have again been chosen by Delaine Buses to supply a new, British-built vehicle for its immaculate fleet. It continues to be a pleasure to work with Anthony and the entire Delaine-Smith family, and we already look forward to seeing a '22'-plate Enviro200 next Spring."
Delaine Buses' services continue to connect its Lincolnshire hometown of Bourne with two routes to Peterborough, one direct via The Deepings and the other via Stamford. A third service links the Lincolnshire Market Towns of Stamford and Spalding on routes first established when the company's first motor bus was introduced in 1919.
·      Otokar wins contract to deliver 100 articulated city buses to Istanbul
Turkish bus market leader Otokar, which provides maximum comfort and safety for millions of passengers in more than 50 countries with its modern buses, will manufacture 21 meter buses with 200-passenger capacity to serve the people of Istanbul.
Otokar, the winner of the tender, will also provide IETT after-sales services for three years Otokar, a Koç Group company received a letter of invitation to sign the agreement for 100 articulated buses, which the IETT General Directorate (Istanbul Electric Tramway and Tunnel Establishments) will procure. The agreement worth TL 606 million and is going to be signed in the next ten days. The new bus to serve the people of Istanbul would be KENT C, a 21 meter articulated city bus with a 200-passenger capacity. Otokar will also provide IETT after-sales services for three years. The plan is to complete the delivery of the buses in lots within 2022.
Otokar, whose buses are in use in more than 50 countries including France, Italy, Spain, Germany, and Romania, are also preferred by many metropolitan municipalities in Turkey in recent years.
Serdar Görgüç, General Manager noted that Otokar is uniquely positioned in Istanbul with long years of serving the city and global experience in public transportation. "More than 1,000 public transportation buses of Otokar are in service of IETT since 2012. As Turkey's leading bus manufacturer, we very well know the conditions and public transportation challenges of Istanbul, one of the largest cities in the world. We are aware of the responsibility that Istanbul's public transit requires. We brought our experience to our product development. We designed and developed the 21 meter version of articulated KENT C, which provides safe rides for millions of passengers every day in Turkey and around the world, accordingly."
·      AirSym takes delivery of new Plaxton Panther coaches
Alexander Dennis Limited (ADL) has delivered two brand new Plaxton Panther coaches to Heathrow Airport-based operator AirSym Ltd., with finance provided through ADL's partner Mistral Bus & Coach.
The new PSVAR compliant single deck coaches were ordered by Mistral Bus & Coach and have subsequently been supplied to AirSym. The 53-seat coaches have a bespoke Plaxton livery on their exterior.
AirSym provides transport services for airports, airlines and ground handling companies. Managing Director Allen Jay said: "We're delighted to add these two new coaches into our fleet and look forward to using them to their full potential over the coming years."
Mistral Bus and Coach Sales Manager Freddie Fuller added: "These coaches look great and will complement AirSym's existing fleet perfectly."
·      ADL delivers 6 new Enviro200 low emission buses to Atlantic Travel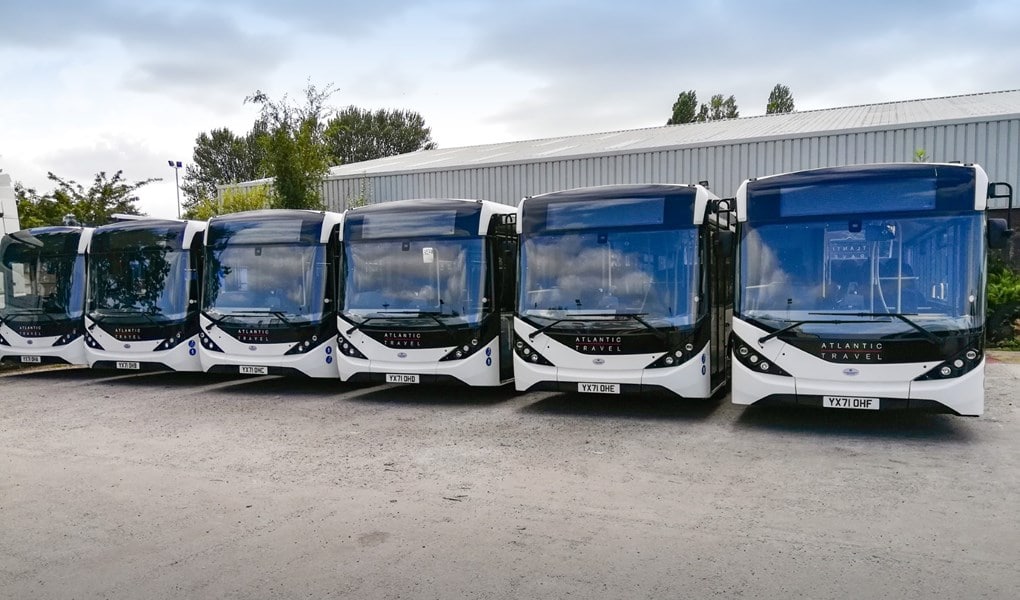 ADL has supplied six new Enviro200 low emission single deck buses to Bolton-based operator Atlantic Travel (GB) Ltd.
The 10.8m long Enviro200 buses each have 41 seats and went into operation in early September 2021.
The vehicles are equipped withADL's award-winning SmartPack efficiency technology which enables Low Emission Bus certification, as well as belted ADL SmartSeats, a digital tachograph, white LED destination equipment and bonded glazing.