French headquartered tyre manufacturer Michelin has just launched its first range of tyres especially for electric buses with the introduction of the new Michelin X InCity EV Z onto the original equipment and replacement markets. This new development is said by the manufacturer to also provide superb levels of efficiency to traditional buses operating on urban and suburban routes.
 
Built to offer safety, longevity and load capacity, the new tyres are also designed to help operators to reduce their environmental footprint by reducing rolling resistance – key to maximising range for electric vehicles (EV).
 
Commenting on the innovation, Andrew French, Director of Michelin Services & Solutions, said: "Today there are already 5,000 electric buses in use across Europe, and it is predicted there will be 10 times that number on the road in five years' time. Michelin is focused on supporting the transition towards cleaner, more efficient and more independent electric mobility solutions – a key factor in achieving sustainable cities. This new X InCity EV Z will play a crucial role in that strategy and we are confident it will quickly become one of the most important tyres in our range."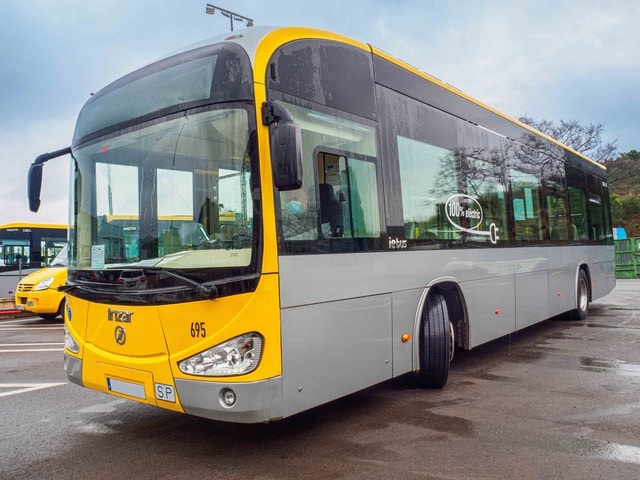 To handle the additional weight of electric buses, which can be heavier due to their batteries, the X InCity EV Z has an increased load carrying capacity of up to 8 tonnes*. Safety has also been enhanced, with particular attention paid to protecting the sidewalls, which can come into regular contact with the kerb during everyday bus operations. A handy wear indicator on the side lets operators know when the tyres need to be rotated. 
  
Designed to be regroovable and retreadable, the range is marked 3PMFS, testament to its impressive grip on snow-covered roads. 
 
To simplify tyre management operations within busy bus garages, the X InCity EV Z will be available in one standard size: 275/70 R 22.5 152/149J.