Over the next few weeks Fleet Bus & Coach will feature entrants and sponsors at the Coach Euro Test 2021, which was held in Slovenia at the beginning of the month. This week, the latest activities at leading transport transmission and component specialist ZF, which has a long association with the event. Four Coaches were in contention for this biennial award: Neoplan Cityliner, Setra S 511HD, VDL FDD2 and Volvo 9700DD.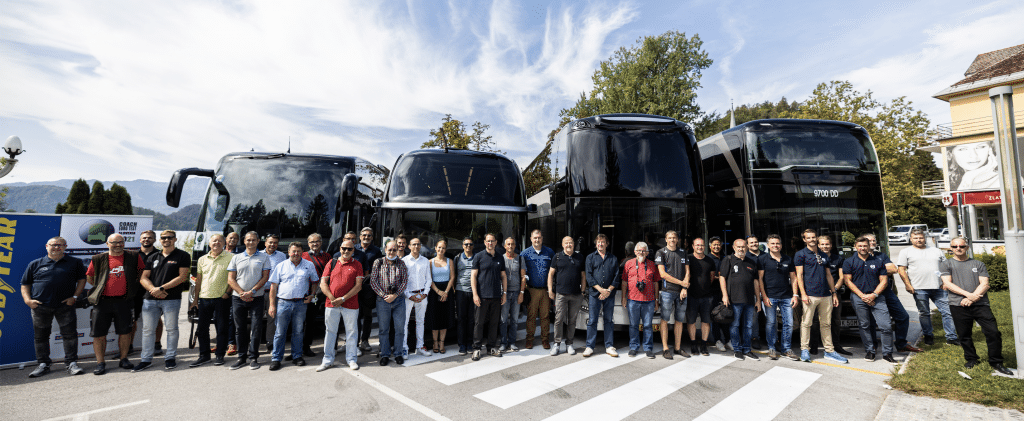 Many of the parts fitted to the coaches in the competition had ZF components fitted. ZF is a global organization that designs and manufacture components for chassis and drivelines for the automotive industry. Indeed, the origins of the German company go back to the manufacture of main component for the Zeppelin Airships. Employing over 150,000 people worldwide, ZF has an annual turnover of €32 billion, of which, €2.5 billion is spent on Research & Development.
ZF has been designing and manufacturing manual and automatic transmissions for commercial vehicles for many years. Today, very few vehicles still use manual gear changing products. What is not always appreciated by operators is that some 'automatic' or 'automated' transmissions are in reality similar to manual systems in terms of component make up. In other words, they still have a clutch mechanism. When ZF first introduced the EcoLife transmission system it simplified bus gearbox and gearshift changing. By making the system simpler, reducing wearing parts, etc, it also improved operation efficiency and improved fuel economy.
ZF always has an eye on driveline efficiency and TCO (Total Cost of Ownership) when improving products and now newer applications of the EcoLife automated range allow a bus or coach to perform better on hilly roads, narrow curves, high altitudes with reduced engine output, and to intercity or city traffic with regular stops and goes, as well as slow driving, frequent braking and acceleration. For this mix, ZF has developed the new, independent product family called EcoLife Coach Line, for engines producing between 1,200 and 2,800 Nm of torque.
Some of the Advantages of ZF Transmissions for Bus & Coach Operators
8 different transmission types for engines from 1,200 to 2,800 Nm
Gear changes without tractive force interruption, on uphill gradients just as in the city centre
TopoDyn Life – driving resistance-dependent shift control
Reliable braking even on long downhill gradients, thanks to the integrated primary retarder and dual cooling concept
Increased retarder heat exchanger
As ZF moves towards an 'electric' zero-emission world, it is as focused on TCO as product development. In the future all change and development will be influenced by, social requirements, battery technology, range, charging infrastructure, and pressure from legislators. With the investment of time and money ZF iscommitting, it will be to the forefront of the change that the passenger transport industry faces.